www.saaaska.com coming back soon
Listen to Saaa on mp3.com
Shows
June 14 - WOWNet Cafe In Ithaca - w/ Endive, The Degenerates, Evil-I and Johnny Action... Starts at 6PM and cost $5.

June 21 - HUGE show with Dinkus 9, Miasmics (NJ Ska), Hed First (Albany ReggaeSkaPunk) and more TBA at the good old Westcott! 5-11PM Cost TBA. Don't miss this show!
Contact Saaa: click here.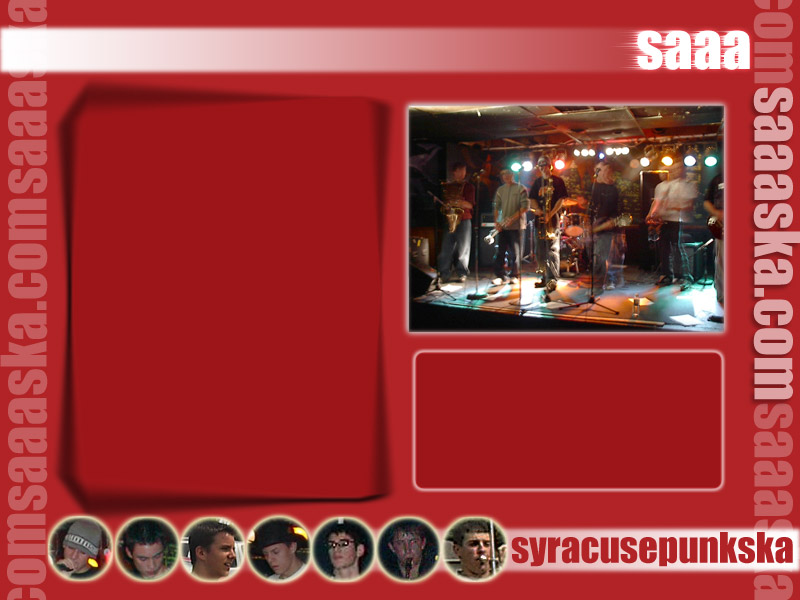 That is what the new website will look like if you email Pete at saaa@twcny.rr.com and bug him to make it.
Until then, this is Saaa's website.